Kitchen Towel and Apron Rentals
We offer towels and aprons designed to meet demanding restaurant needs. Our heavy-duty towels are ideal for polishing, cleanup, and more. We also provide aprons tailored for back-of-house use.
Trust our selection of rugged towels and aprons to equip your bustling kitchen.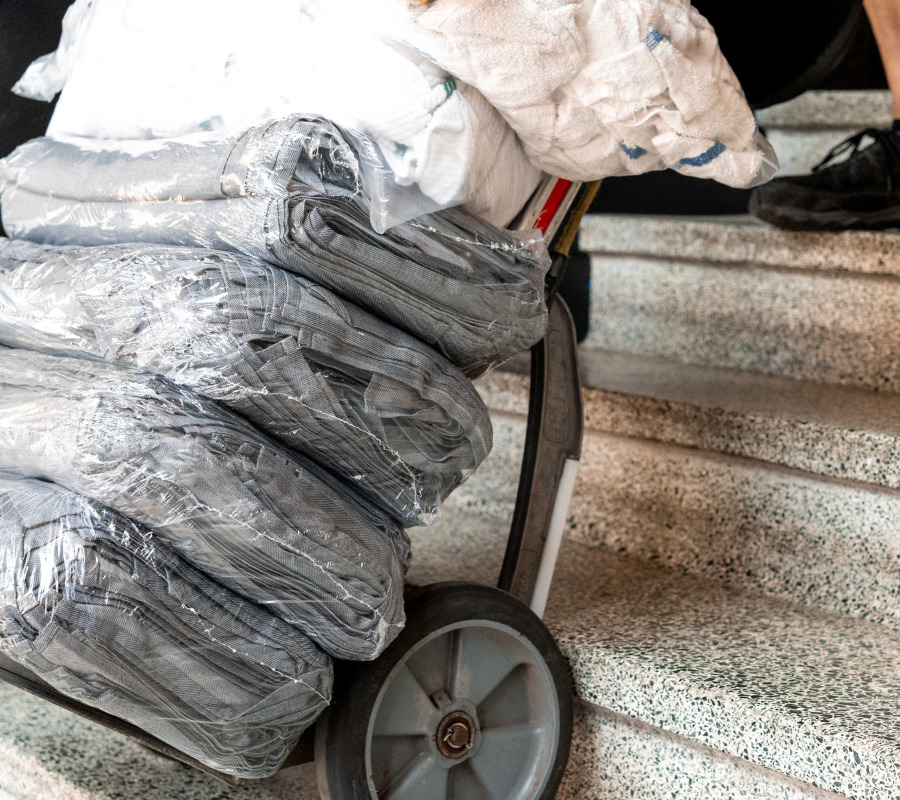 Towel Rentals For

All Your Needs
A clean restaurant speaks volumes to your customers. Our towel rental options are perfect for polishing and general cleanup or heavy-duty back-of-the-house use. Additionally, our microfiber towels are versatile for both front and back, ensuring effective germ removal that traditional towels can't match.
Our towel rental options include Microfiber Towels and Bar Towels.
Explore Our Apron Rental Options
Working in a hot kitchen for hours is challenging, but having the right apparel can make all the difference! Our selection adds professionalism and quality for your kitchen staff. With various colors and styles, we have the perfect apron for any kitchen. Trust our towels and aprons to maintain a spotless restaurant environment.
Our apron rental options include Bib Aprons and Waist Aprons.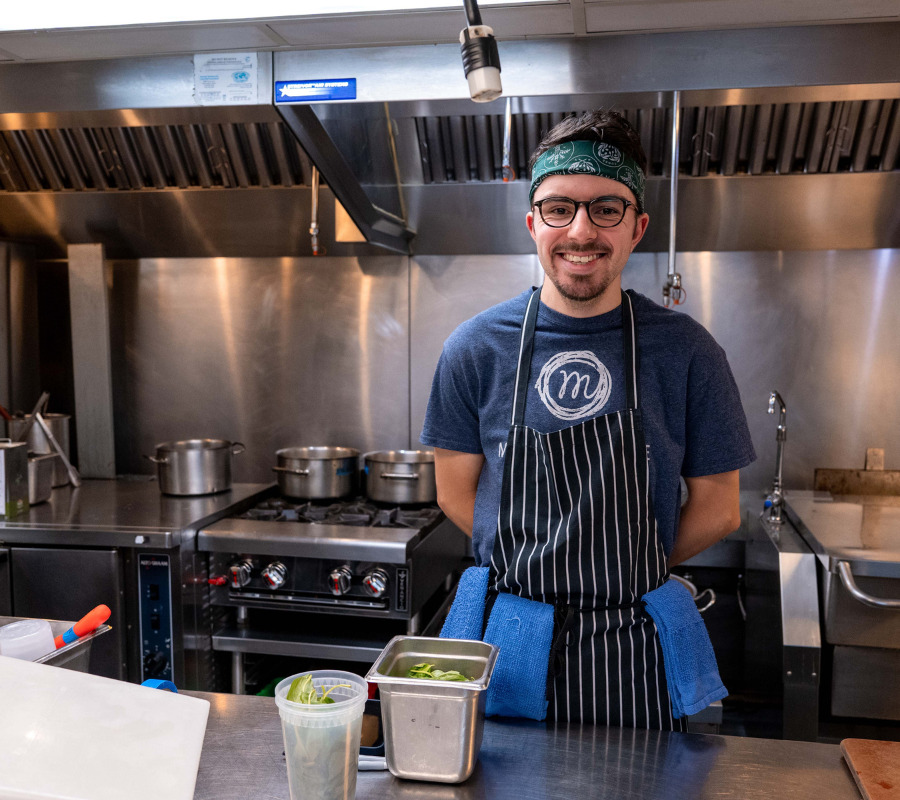 Let us care for your kitchen apparel needs so you can focus on what you do best - running your business! Experience the convenience and reliability of our kitchen linen service by contacting Mickey's Linen today.
Hear What Our Valued Customers Say About


Mickey's Linen
We've used Mickeys Linen for our restaurant and catering, they're always able to accommodate our needs and have gone out of their way to help us on many occasions ...we highly recommend this company.
John P.
Mickey's is your go to for all linen needs! They are a reliable company that has been in business for a very long time for a reason! We have been in the restaurant business for 50+ years and there are no competitors that can beat their service and pricing!
Pat V.
Mickey's Linen is a first class delivery business that services a wide array of businesses. My family used them for all their business needs, and their convenient product line makes them a 1 stop shop for towels, aprons, linen, bathroom service, table linen, and much much more. Above all else, pricing and service have met and exceeded expectations time and time again. Keep up the great work!
Jeremy X.
Ever wait for a table in suit & tie, dress or blue jeans, and drape a napkin or tablecloth over your lap? The finest of fine, we notice the difference with food and drink and napkins, and tablecloths. Our experience has been positive with service and customer care, whenever we see the name Mickey's Linen driving around town. Thanks guys!
Peter B.