Reliable and Durable: Restaurant Towels and Aprons Designed for High Volume Use
We know that running a restaurant demands tough and dependable solutions. That's why we offer a range of restaurant towels and aprons specifically designed to meet the demands of your bustling kitchen. Our towels are engineered for heavy use, making them ideal for polishing, general cleanup, and more. Additionally, we provide a variety of aprons tailored for the rigors of the back-of-the-house .

A clean restaurant speaks volumes to your customers, and at Mickey's Linen, we have just what you need to maintain a spotless environment. Our utility towel options are perfect for polishing and general cleanup, while our heavy-grade bar towels are ideal for back-of-the-house use. We offer specialized glass towels for polishing glass and achieving a pristine finish. Additionally, our microfiber bar towels are versatile, serving both front and back-of-the-house needs, ensuring effective cleaning and germ removal. Unlike traditional materials, microfiber towels can penetrate cracks and crevasses, providing a level of cleanliness that cotton cloths or paper towels can't match. Our towel options include: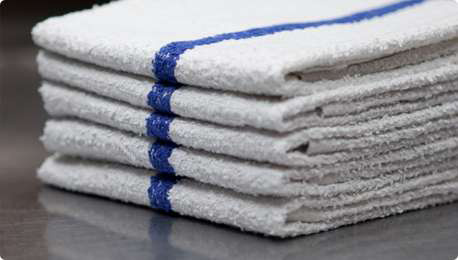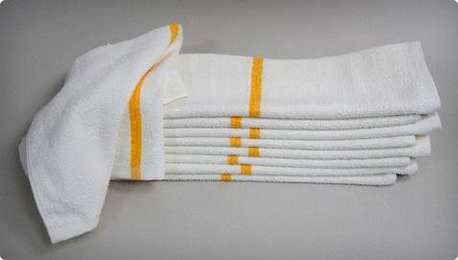 Working in a hot kitchen for hours can be challenging, but having the right apparel can make all the difference! Choose from a wide selection of aprons that not only provide practicality but also add a touch of professionalism to your kitchen staff's look. Whether it's back-of-the-house bib aprons, front-of-the-house waist aprons, or two-pocket aprons, we have the perfect apron for your team. With a variety of colors and styles to choose from, your kitchen staff will appreciate the quality and take pride in wearing them. Our apron options include: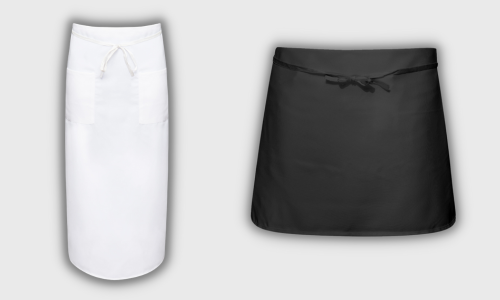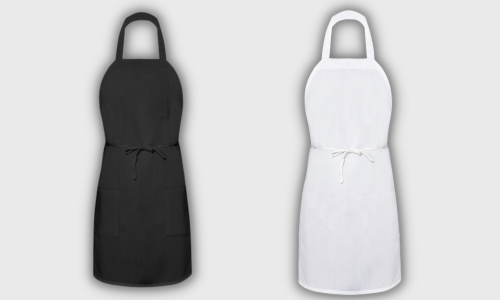 Let us care for your kitchen apparel needs so you can focus on what you do best - running your business! Experience the convenience and reliability of our kitchen linen service by contacting Mickey's Linen today.