Stop Dirt at the Door With Our Floor Mats and Maintenance
Step into a cleaner and safer business environment with our floor mat rental and maintenance solutions. Especially for restaurants and places that serve food, it's important to create a welcoming and safe space for your patrons and staff. Our floor mats not only enhance the appearance of your establishment but also act as the first line of defense against dirt, dust, and potential slip-and-fall accidents.

Protect Your Floors and Your Business
In the bustling world of restaurants and kitchens, floor mats are crucial in maintaining cleanliness and safety. Our expertly designed mats effectively trap dirt and debris before it enters your premises, reducing indoor dust and dirt by a significant 80%. With each pound of dirt tracked in, you can save up to $600 in maintenance costs, making our mat solutions a cost-effective investment for your business.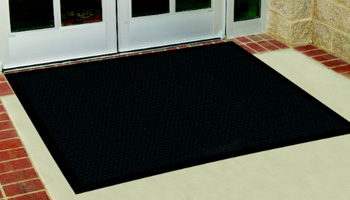 Our high-quality entry mats are designed to reduce indoor dust and dirt, prevent slips and falls, improve air quality, increase workplace safety, and reduce fatigue. Made from fade-resistant and durable solution-dyed nylon, our mats maintain their vibrant colors and withstand daily wear. With skid-resistant rubber backing and a certified "high traction" surface, our mats provide excellent grip and safety.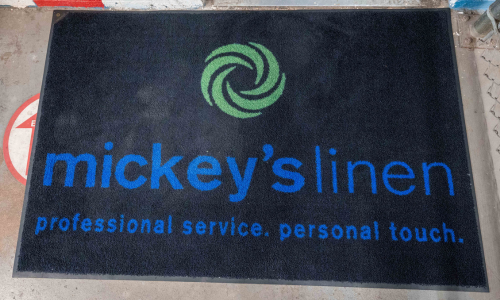 Make a lasting first impression with our logo and branded mats. Enhance your restaurant's ambiance and welcome guests with customized mats displaying your logo or chosen design. With a variety of colors and our advanced high-definition technology, ensuring the precise replication of your logo on any mat size of your choice. The best part? With our logo mat program, there are no upfront costs, and we provide you with all the specifications and proofs.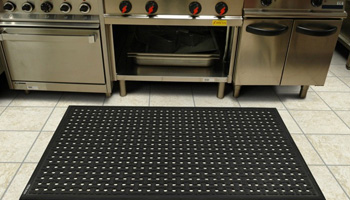 We offer anti-fatigue mats for your hardworking kitchen staff who spend long hours standing on hard surfaces. These mats feature closed-cell sponge rubber construction, providing much-needed comfort and relief from fatigue. The rubber material also resists grease and petroleum products, ensuring durability and longevity.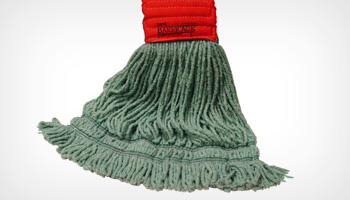 Want Sparkling Floors?
Get Your Mops From Mickey's
In addition to floor mats, we provide a variety of dust and wet mops to keep your floors spotlessly clean. Our wet mops are designed with looped ends to prevent fraying and are engineered for aggressive, commercial soil pick-up. We upgrade and replace mops as needed, ensuring your cleaning tools are always in top condition.

Stand Out From the Crowd with

Mickey's Linen
With our floor mat rental and maintenance services, you can stop dirt at your door, maintain a clean and inviting environment, and ensure the safety of your customers and staff. Trust the experts at Mickey's Linen to deliver high-quality mat solutions tailored to your specific needs. Get started today with a free quote and let us transform your establishment into a cleaner, safer, and more welcoming space.