Our Vision: Leading the Textile Rental Industry
Our vision and long-term goal are to be recognized by our customers, employees, suppliers, and competitors as the best company in the textile rental industry – the company everyone wants to work for and do business with. Through our commitment to exceptional service and unwavering dedication to excellence, we aim to become the company that customers, employees, suppliers, and competitors admire and trust.

Reliable Linen & Restaurant Uniform Rental Services
We are driven by the core belief that our customers and employees are the lifeblood of our business. Our success is only possible through their satisfaction. That's why we go above and beyond to provide the highest quality products, services, and a healthy company culture, treating each customer and employee with genuine care and exceeding their expectations.

Our People Are Our Greatest Asset
Our people have always been our most valuable asset. Their passion, dedication, and expertise are what set us apart as a leader in the industry. We foster a team-oriented culture where everyone is committed to high performance and continuous improvement. By nurturing our employees' growth and recognizing their achievements, we create an environment where they can reach their fullest potential.
We are committed to attracting and retaining high-performance individuals who share our core values. Promoting from within and providing training and development opportunities are vital aspects of our approach. We believe in compensating based on merit and fostering a culture of excellence where mediocrity is not an option. Embracing diversity in people, ideas, and cultures enriches our organization and enables us to serve our customers better.

Earnings and Growth: Fueling Our Purpose
Our primary purpose is profitable growth. We are dedicated to achieving consistent, long-term earnings growth by expanding our core business and making strategic acquisitions. By embracing markets and products that align with our goals, we ensure stability and advancement opportunities for our employees.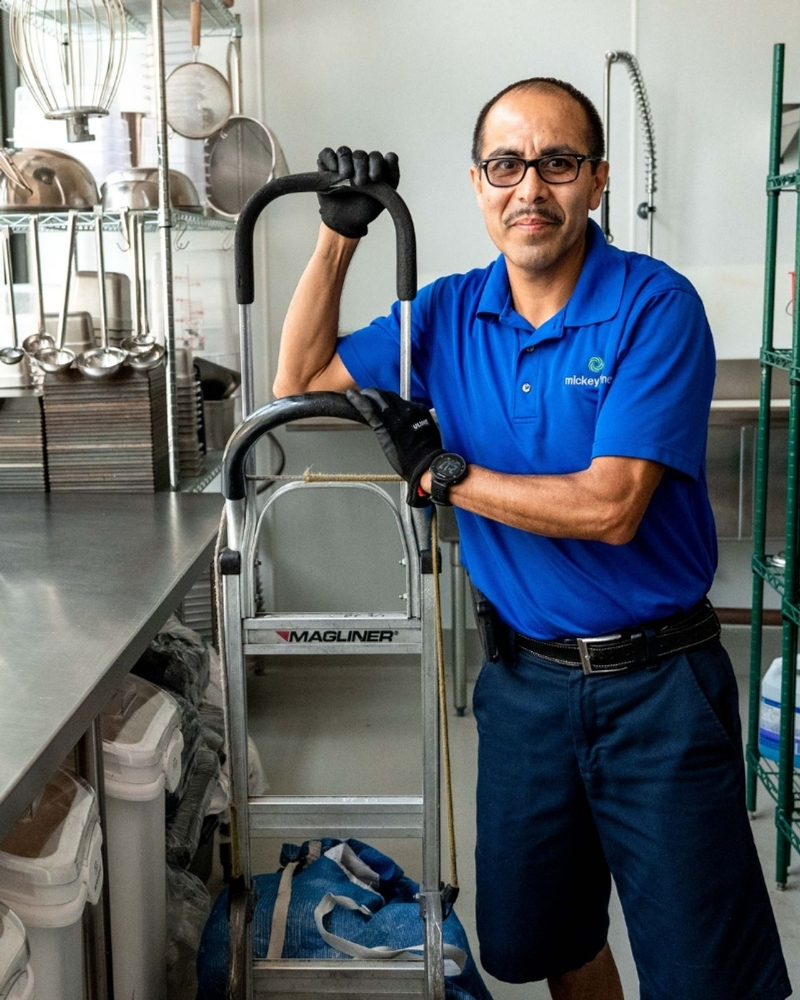 Supplier Relationships:

 

A Foundation for Success
We promise quality products, timely delivery, responsiveness, flexibility, and a profound food and beverage industry understanding. From casual dining to fine dining, from neighborhood cafes to Michelin-starred brand names, our reliable and responsive service allows you to focus on what you do best – creating delicious food and providing an exceptional experience to your customers.
Good Citizenship:

Ethical

and

Sustainable

Practices
We are committed to operating in a manner that upholds the highest ethical standards and complies with all applicable laws and regulations. We take pride in conducting our business professionally and ethically, consistent with our core values. By conserving natural resources and investing in environmental sustainability, we strive to create a better future.
Guiding Philosophies: People and Business Values
Treat Others With Respect

Act Fairly In All Our Relationships

Honor Our Commitments And Obligations

Open And Honest Communications

Take Responsibility For Our Actions

Provide Equal Opportunity To All
Safely Provide Quality Products

Provide Great Value At All Levels

Think And Act With A Sense of Urgency

Continuously Reach For Higher Standards

Comply With All Laws And Regulations
Golden Rule - Do the right things, the right way, for the right reasons.
By adhering to these principles and our unwavering commitment to excellence, we aim to set new standards and lead the textile rental industry into the future.