About Mickey's Linen: Your Trusted Linen and Uniform Rental Partner
We Are An

Extension of Your Team.
We are a leading linen partner in the Midwest servicing a three-state region – Wisconsin, Indiana & Illinois.

At Mickey's Linen, we are your one-stop shop for businesses in need of:
Restaurant linens and napkins

Kitchen uniforms, aprons, and bar towels

Floor mats
Restroom and facility service products
From neighborhood hotels to well-known brand-name food and beverage operators, local neighborhood bars, your favorite local hangout, and everywhere else in between.
Our Commitment to Excellence.
As your trusted local partner since 1930, we are passionate about helping Midwest businesses succeed. Our experienced team listens to your needs and anticipates challenges to deliver timely, personalized service and creative solutions.
We stay current on restaurant industry trends and technologies to best satisfy customers. Our decades of service have taught us how to help local businesses thrive, delivering complete satisfaction to each of our customers.

We promise quality products, timely delivery, responsiveness, flexibility, and a profound understanding of the food and beverage industry. From casual dining to fine dining, from neighborhood cafes to Michelin-starred brand names, our reliable and responsive service allows you to focus on what you do best – creating delicious food and providing an exceptional customer experience.
Expanding Our Reach Across the

Midwest
Over the last 90 years, we've worked hard to expand our service areas. With the support of our community, our service coverage now extends south to Champaign, IL, north to Appleton, WI, west to Madison, WI, and east to Michigan City, IN. With multiple bulk laundry processing facilities and five service depots, we efficiently serve a wide territory within the Midwest.
Customer-Centric Approach
We are committed to working with and servicing you, which is why we foster a culture of open and easy communication. Our team of experts is always ready to assist you with any inquiries or requests you may have.
Our #1 goal is to ensure your complete satisfaction. Here are several of your main contacts involved in managing and servicing your account:
Weekly Route Service: Primary contact & weekly route service representative.
Service Requests: Office hours – 9:00 AM - 4:30 PM, responsive customer service accessible through our contact page
Route Manager: Secondary contact responsible for managing and overseeing your account.
Accounts Receivable Rep: Questions on your weekly billing, monthly statements & payment terms.
You will receive the invoice you signed within 24-36 hours of your delivery. You will receive an emailed statement every month on the 3rd or 4th business day. You can arrange your preferred payment method with your RSR.
In Chicago, a certified Food Service Sanitation Manager must be on duty when potentially hazardous food is prepared or served. This oversees food handling to help prevent the occurrence of foodborne illness.
Mickey's provides free Food Safety Manager training administered by an approved trainer. The program teaches food safety issues, regulations, and techniques to maintain a food-safe environment. Proper food handling improves safety, complies with laws, and lowers costs.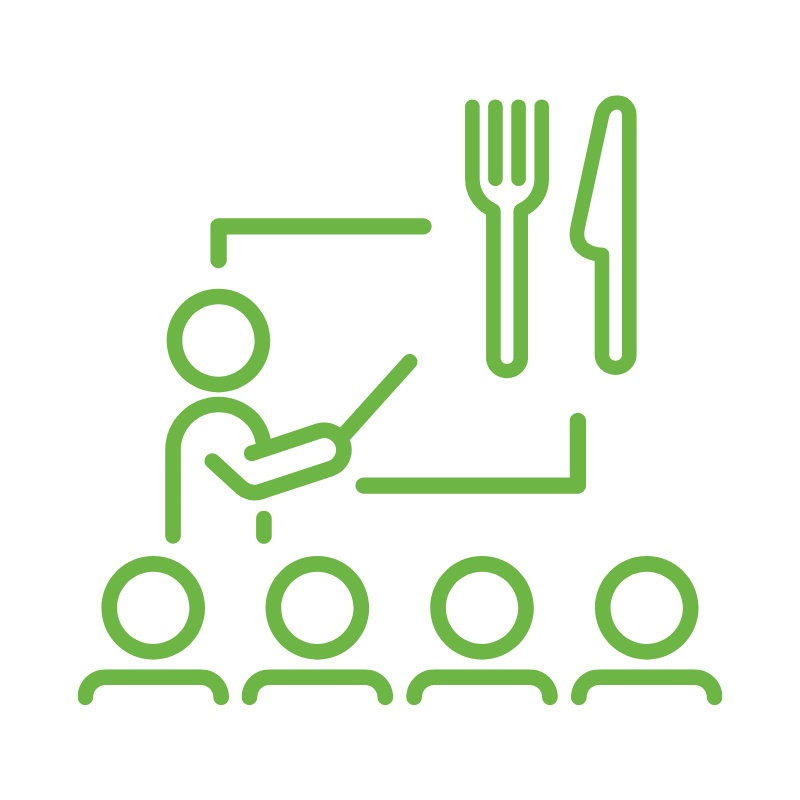 Affiliations and Community Involvement
We are proud members of various industry associations that play a vital role in promoting excellence and innovation within our field:
TRSA serves members by promoting and protecting their companies and educating owner/operators, executives, and management.
National Restaurant Association
A leading trade organization offering certification, training materials, start-up advice, education resources, and industry news and trends for the restaurant industry.
CSCNetwork offers both purchasing power and advanced training to independently owned and operated industrial and linen launderers.
Sponsoring several local and neighborhood organizations to strengthen community ties.
Regularly donating to Cafe Too, a non-profit program that trains the homeless and at-risk individuals with culinary skills to help them find jobs and become productive members of society.
Contributing to Inspiration Cafe, a non-profit organization that provides social services and meals to the homeless.
Proudly supporting and donating to various charitable events each year.
Providing in-kind donations to many charitable organizations as part of our commitment to making a positive impact.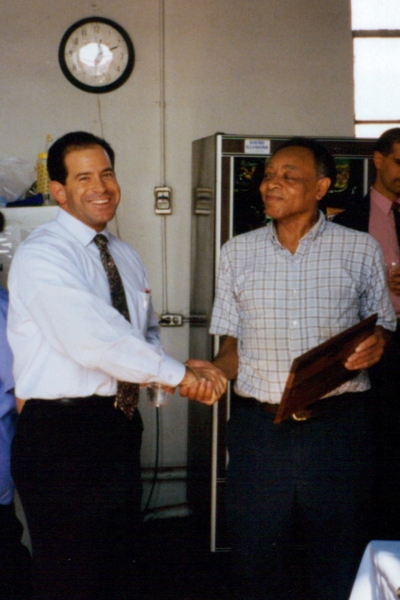 Hear What Our Valued Customers Say About


Mickey's Linen
We've used Mickeys Linen for our restaurant and catering, they're always able to accommodate our needs and have gone out of their way to help us on many occasions ...we highly recommend this company.
John P.
Mickey's is your go to for all linen needs! They are a reliable company that has been in business for a very long time for a reason! We have been in the restaurant business for 50+ years and there are no competitors that can beat their service and pricing!
Pat V.
Mickey's Linen is a first class delivery business that services a wide array of businesses. My family used them for all their business needs, and their convenient product line makes them a 1 stop shop for towels, aprons, linen, bathroom service, table linen, and much much more. Above all else, pricing and service have met and exceeded expectations time and time again. Keep up the great work!
Jeremy X.
Ever wait for a table in suit & tie, dress or blue jeans, and drape a napkin or tablecloth over your lap? The finest of fine, we notice the difference with food and drink and napkins, and tablecloths. Our experience has been positive with service and customer care, whenever we see the name Mickey's Linen driving around town. Thanks guys!
Peter B.