Knowing
Your Business
is What We Do
Food Service Linen &
Uniform Rental Since 1930
The Leading Linen & Laundry Service in the Midwest


for Over 90 Years
As the leading linen and laundry provider in the Midwest for over 90 years, we deliver reliable service and quality products to restaurants, bars, hotels, and other hospitality businesses. Our experts create customized programs to meet your unique needs with timely delivery, personalized service, and flexibility. That's Mickey's Promise.
Knowing your business is what we do. Our dedicated team creates custom programs tailored to each customer's specific business needs, providing personalized support, expertise, and adaptability.
We respond promptly to inquiries and provide regular updates on order status and deliveries of critical restaurant supplies. Systems are in place to address needs outside normal business hours.
We move with your business, adapting for seasonal changes, new concepts, events, and anything else needed to help you do it right.
We understand that restaurants aren't a Mon - Fri 9 am - 5 pm job. We provide timely deliveries to ensure clients have what they need when they need it.
Designed to Accommodate
Your Needs.
Wide selection of USA-made linens designed to outperform in look, feel and utility. Variety of colors and sizes accommodate needs.
Customized uniform programs for any size kitchen, from 2 staff to 100. Accommodate the demanding needs of your business.
Fresh, laundered towels for every kitchen need, from cleanup to polishing. Variety of apron styles, colors, and sizes.
Mats keep out dust/dirt, prevent slips/falls, improve air quality, and reduce fatigue.
Products to automate and improve restroom cleanliness and hygiene. ADA compliant, plus we handle installations and replenishment.
gallons of water recycled every year with our Ultrapure System.
total Mickey's Linen customers serviced every week.
of U.S. consumers prefer a cloth setting over bare tables to tables with paper napkins.
The average consumer uses 4 paper napkins per meal compared to 1 cloth napkin.

Locally owned and operated for over 90 years, we aim to keep your experience with Mickey's Linen as seamless as possible.

  That's Mickey's Promise
Our Process Keeps Your Business Moving Forward.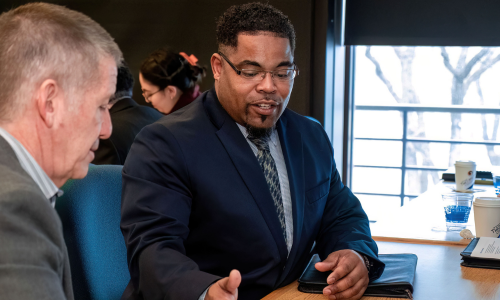 Our experts take the time to understand the market and the latest trends. We listen to our customers so we can deliver effective results.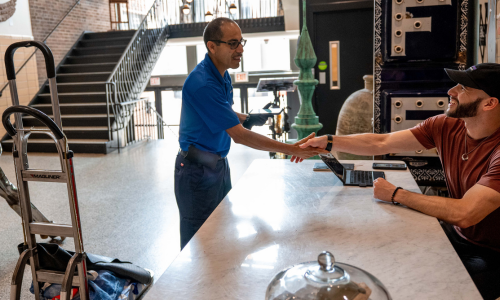 Our team members are highly capable of on-time, complete deliveries every time.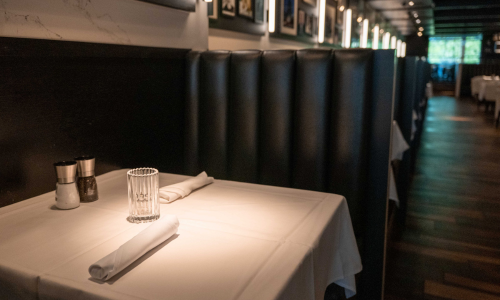 We employ the latest technologies and best practices to accommodate the ever-changing demands of the industries we serve.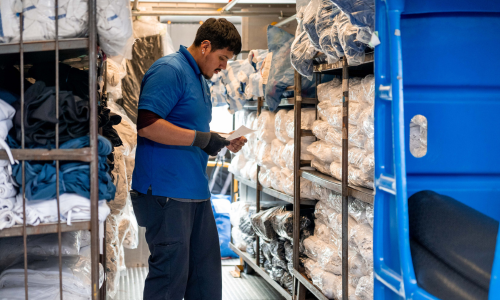 We anticipate customer needs so our clients stay on top of operations and ahead of the competition.
The Lakeshore's
Leading Linen Partner.
We provide products to businesses that use linens & uniforms weekly, from boutique restaurants to major brand operators to rustic bars and local favorites. With headquarters in Chicago, Illinois, Mickey's covers 20,000 square miles every day in a three-state region – Wisconsin, Indiana & Illinois. With multiple processing facilities and depots, we service a wide territory in the Midwest.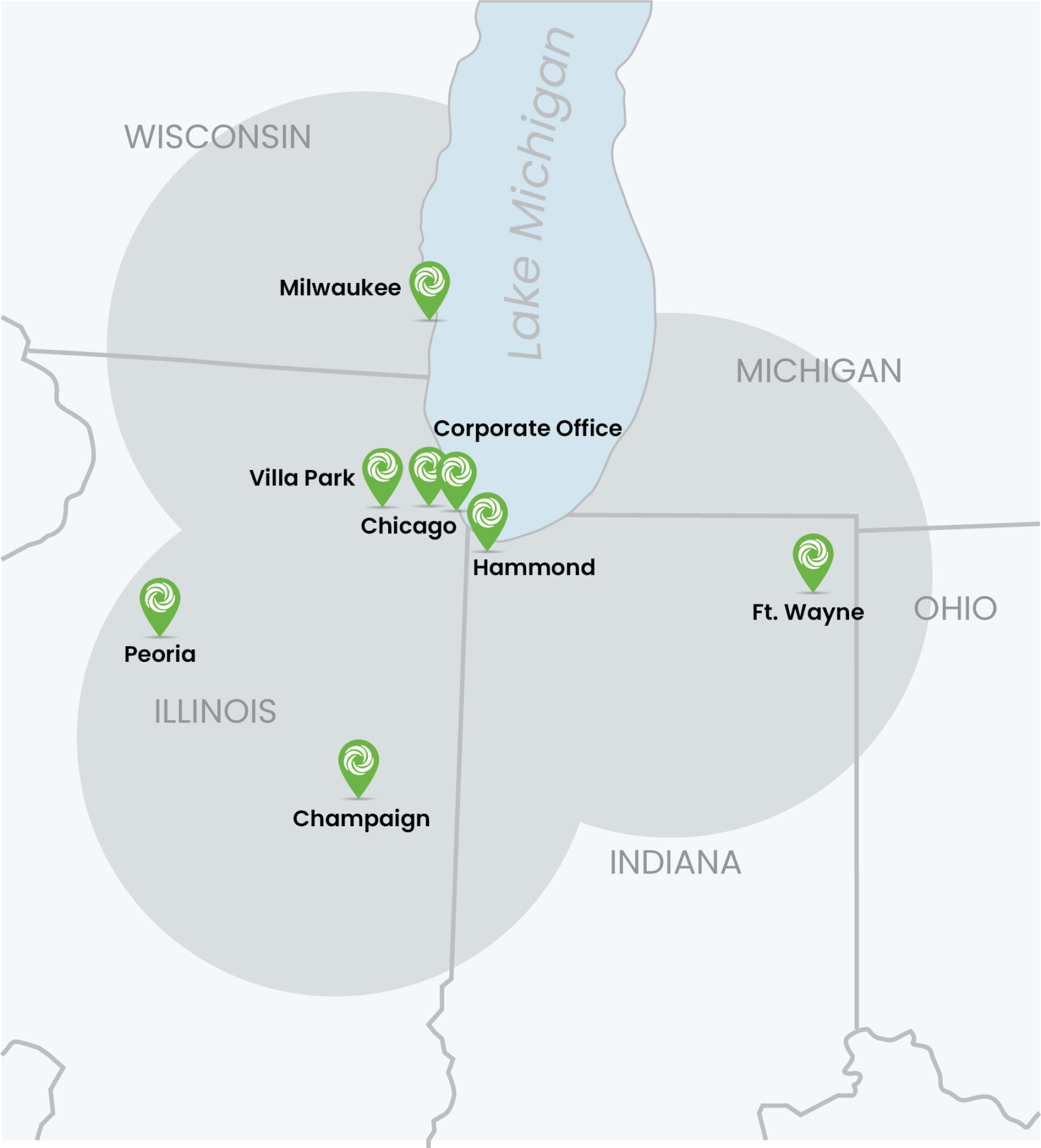 Serving Chicago's unique hospitality culture since 1930 gave us the experience to best serve local, independent businesses. For over 90 years, we've maintained the same devotion to one goal: delivering complete customer satisfaction.
Hear What Our Valued Customers Say About


Mickey's Linen
We've used Mickeys Linen for our restaurant and catering, they're always able to accommodate our needs and have gone out of their way to help us on many occasions ...we highly recommend this company.
John P.
Mickey's is your go to for all linen needs! They are a reliable company that has been in business for a very long time for a reason! We have been in the restaurant business for 50+ years and there are no competitors that can beat their service and pricing!
Pat V.
Mickey's Linen is a first class delivery business that services a wide array of businesses. My family used them for all their business needs, and their convenient product line makes them a 1 stop shop for towels, aprons, linen, bathroom service, table linen, and much much more. Above all else, pricing and service have met and exceeded expectations time and time again. Keep up the great work!
Jeremy X.
Ever wait for a table in suit & tie, dress or blue jeans, and drape a napkin or tablecloth over your lap? The finest of fine, we notice the difference with food and drink and napkins, and tablecloths. Our experience has been positive with service and customer care, whenever we see the name Mickey's Linen driving around town. Thanks guys!
Peter B.