Affiliations & Community Involvement
We've Got a Seat


at the Table
At Mickey's Linen, we take pride in our strong connections within the industry and our commitment to making a positive impact in the communities we serve. Through our affiliations with esteemed industry associations and our dedication to social and environmental responsibility, we strive to set higher standards for ourselves and contribute meaningfully to society. Discover how our values align with industry leaders and the communities we call home.
Affiliations and Community Involvement
We are proud members of various industry associations that play a vital role in promoting excellence and innovation within our field:
TRSA serves members by promoting and protecting their companies and educating owner/operators, executives, and management.
A leading trade organization offering certification, training materials, start-up advice, education resources, and industry news and trends for the restaurant industry.
NFSI's mission is to aid in the prevention of slips, trips and falls through education, research, and standards development.
CSCNetwork offers both purchasing power and advanced training to independently owned and operated industrial and linen launderers.
Linen Finder signals to businesses and potential customers that a particular linen or uniform service has met the criteria to be affiliated with Linen Finder.
Each year, as part of our commitment to our team members and their families, we award the prestigious "Peter G. Brown Educational Scholarship" to two outstanding children of our dedicated employees. This scholarship program not only recognizes academic excellence but also provides financial support to help these deserving students pursue their educational dreams.
We believe that learning is a lifelong journey and are passionate about fostering a culture of continuous growth and professional development within our organization. We offer tuition reimbursement opportunities for approved courses and educational programs to empower our team members to reach their fullest potential. By investing in their learning endeavors, we aim to equip our team with the knowledge and skills they need to excel in their roles and contribute to the success of Mickey's Linen.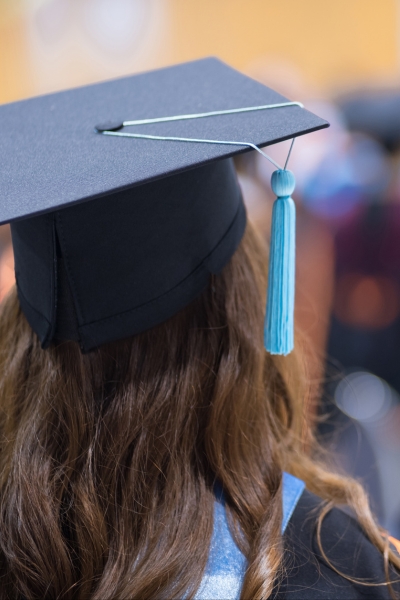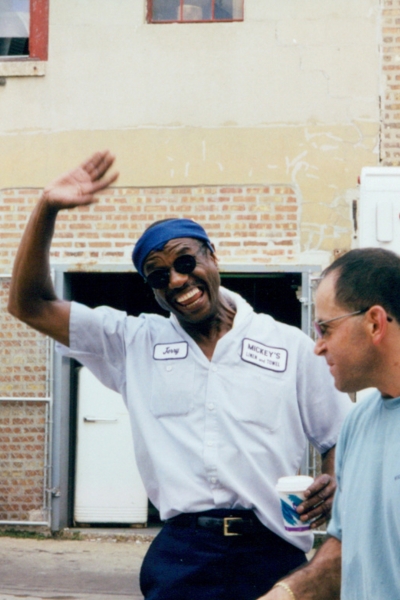 We prioritize the well-being and job satisfaction of our valued team members. We understand that our employees are the driving force behind our success, and their dedication deserves to be recognized and rewarded. Some of the ways we provide support to our team include:
A comprehensive benefits package includes health insurance coverage, ensuring that our team members and their families have access to quality healthcare when they need it most.
Retirement savings plans to help them plan for a secure and prosperous future.
Promoting from within our ranks whenever possible. As team members gain experience and demonstrate their dedication, they are eligible for targeted training programs that equip them with the skills and expertise required to excel in their roles and progress within the company.
We encourage continuous learning and empower our team to seize opportunities for professional development. We believe that investing in our employees not only benefits them personally but also contributes to the overall success of our organization.
Sponsoring several local and neighborhood organizations to strengthen community ties.
Regularly donating to Cafe Too, a non-profit program that trains the homeless and at-risk individuals with culinary skills to help them find jobs and become productive members of society.
Contributing to Inspiration Cafe, a non-profit organization that provides social services and meals to the homeless.
Proudly supporting and donating to various charitable events each year.
Providing in-kind donations to many charitable organizations as part of our commitment to making a positive impact.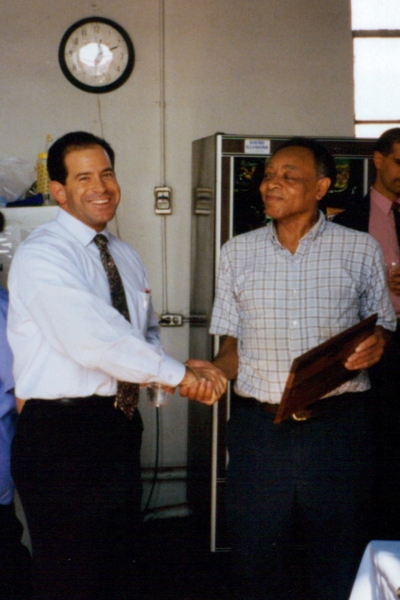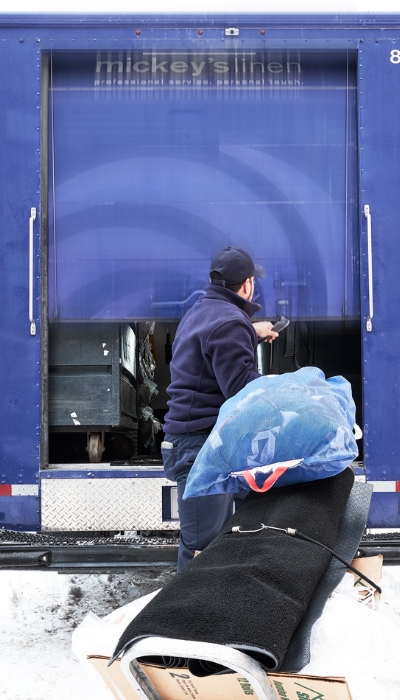 Environmental

Responsibility
Our commitment to environmental stewardship is ingrained in every aspect of our operations. As a textile wash and service provider, we embrace our role as recyclers, contributing to a more sustainable future. Not only are we TRSA Clean Green Certified and a Healthcare Laundry Accreditation Council (HLAC) Laundry, we offer businesses a range of solutions that help minimize disposables and solid wastes, fostering a greener approach to their operations, including:
Hanger recycling program
Water recycling systems help reduce water consumption by 45%, allowing for re-use
Re-use of textiles – when a product can no longer be rented, it is downgraded for alternative uses
Environmentally approved chemicals
At Mickey's Linen, we believe that success goes hand-in-hand with responsibility. Our dedication to excellence extends beyond business operations, as we actively support our team members' growth, champion community initiatives, and invest in a sustainable future. We are committed to continuously exploring new avenues for positive change and making a lasting impact on the lives of our employees and the communities we serve.